When problems within your organization cannot be resolved, The Heller Group can help resolve people and management problems.
Bruce Heller, Ph.D. of The Heller Group, Inc., has a long history of success in helping key players in a wide range of industries achieve higher performance, productivity and profitability, using a multilevel system of assessment, coaching and consulting for executive leadership and organizational efficiency.
Over the past 25+ years, he has:
Helped companies retain valuable senior executives saving them millions of dollars in workforce litigation.
Provided assistance in making better hiring decisions.
Ensured that management teams continue to work efficiently together.
Helped individual executives stay on top of their game.
Bruce Heller, Ph.D.'s clients include some of the world's top companies in technology, entertainment, pharmaceutical and medical devices, manufacturers, and scientists and engineers, delivering to each a proven set of strategies that resolve issues and help restore executives to levels of effectiveness and productivity.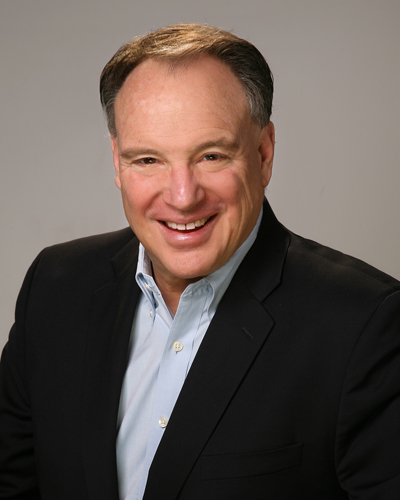 BRUCE A. HELLER, PH.D., THE HELLER GROUP, INC.
Executive Coach, Facilitator & Organizational Psychologist
Dr. Bruce Heller, founder of The Heller Group, Inc., provides a unique approach to executive coaching, facilitation and problem-solving at the highest levels of corporate leadership. Combining over 25 years of experience as a consultant to managers and executives on performance improvement (i.e. management development, improving productivity, leadership effectiveness, and organizational effectiveness) with clinical experience as a consulting psychologist working with troubled personalities, Bruce brings a revolutionary approach to the workplace, turning turmoil and discord into productive and efficient environments.
Dr. Heller has extensive experience coaching senior level executives on the issues that can derail business leaders in today's business environment causing stress and tension in the workplace. By blending best practices from his work as an organizational psychologist and a seasoned executive coach, he has accelerated the development of executive leadership at companies worldwide, helping them achieve their strategic corporate objectives.
Dr. Heller is a nationally – known expert who has worked with top industry leaders in the fields of defense, communications, entertainment, medical devices, automotive, and science and technology, in America, Europe, India, and Japan. Companies that have benefitted from his work include: Raytheon, Lockheed-Martin, Boeing, BAE Systems, Northrop Grumman, and Newport Corporation; Sony Pictures Entertainment, Warner-Brothers, and the Walt Disney Company; Amgen; Toyota; Honda Financial; Mattel; Morgan Stanley; and the Los Angeles Times. Taking into account each company's objectives, he provides a detailed assessment of its executives' capabilities with a practical action plan to bring about the desired behavioral change.
Dr. Heller is the author of The Prodigal Executive – How to Coach Executives Too Painful to Keep, Too Valuable to Fire (AuthorHouse, 2009). He is a contributing writer to the best-selling book, Nice Girls Don't Get the Corner Office (Hachette Book Group, 2010) by Lois Frankel, Ph.D., and to the book, Cracking the Business Code – Action Steps for Keeping Ahead in a Constantly Changing Environment (Lighthouse Consulting Services, LLC, 2014) by Dana Borowka. Additionally, he has authored and published articles on leadership and executive coaching in such publications as Training Magazine.
Prior to founding The Heller Group in 1997, Dr. Heller served as Vice President of two internationally – known human resource consulting firms, as the Director of a behavioral health care company. He also served as Training Director for a behavioral health nonprofit organization, and as a strategic partner with Arthur Anderson in their Human Capital Group.
Dr. Heller serves as an adjunct professor at Southwestern Law School lecturing on Organizational Politics in the Legal Profession. He is a former instructor of graduate level classes for Loyola Marymount University, Antioch University, and Pepperdine University on the psychology of individual and group development. Additionally, he has served as a speaker for worldwide audiences on topics related to organizational effectiveness.
Bruce Heller, Ph.D. has taught courses on a wide range of psychological subjects at the following Southern California educational institutions:
Pepperdine University:
Personality
Graduate Level Classes: The Psychology of Individual and Group Development
Loyola Marymount University:
The Physiology of Addiction
Graduate Level Classes: The Psychology of Individual and Group Development at Antioch University, and Pepperdine University.
Antioch University:
Addiction
Graduate Level Classes: The Psychology of Individual and Group Development
USC:
Time Management
Study Skills & Test Taking
Facilitator for Course: Human Sexuality
UCLA Professional Management Program:
Effective Success Strategies
UCLA Business and Management Extension Program
Assessing Leadership Effectiveness
Southwestern Law School:
Workshop: Organizational Politics in the Legal Profession
San Diego State University:
Dr. Heller holds a Ph.D. and a Master's Degree in education from the University of Southern California where he researched the attitudes, characteristics, and thinking patterns of high achievers. He has a Bachelor's degree in psychology from San Diego State University where he was a proud member of Phi Beta Kappa Scholastic Honorary Society.